The rice harvested in Ayabe with rich nature is loved by many people for its tastiness. "Ayabe Musubi," each made with love by cooks familiar with Ayabe's climate, is an excellent product destined to be born.
Shops for "Ayabe Musubi" have their own tasty "Ayabe Musubi." Please come to Ayabe to taste it relaxingly.
Why is Ayubi Musubi
tasty?
"Ayabe Musubi" is an omusubi made with lots of "attachment" and "love" of cooks using soft and tasty rice harvested in Ayabe. Ingredients and shapes are not fixed. So, there are variations in each shop and season. Cooks familiar with Ayabe's climate use their skills to make each omusubi by choosing ingredients matching with Ayabe rice grown by farmers with a great care…
Farmers, cooks, visitors … everyone involved with omusubi is connected with each other through hearts. That's why "Ayabe Musubi" is tasty. If you are not satisfied with just eating, you have an opportunity to make your omusubi. To meet people through "Ayabe Musubi," please visit various shops in every season.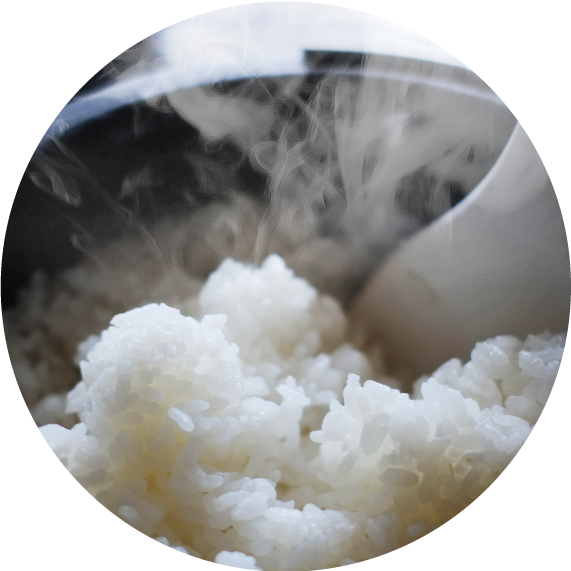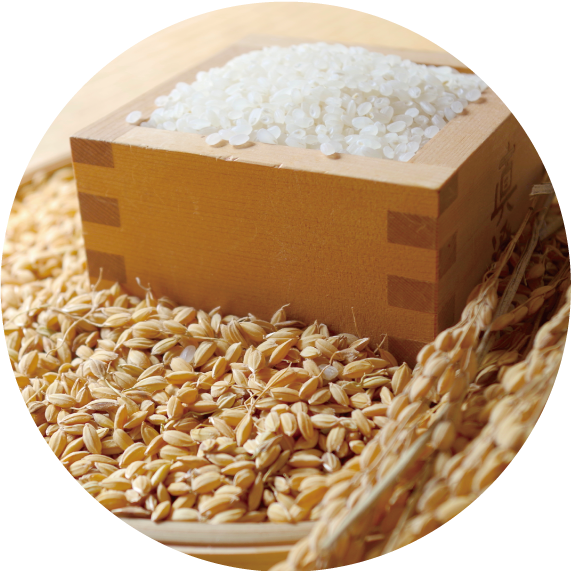 Why is Ayabe's rice
tasty?
"Seaside Kyoto" is a region of the "origin of Japan," where the advanced cultures of the continent were first introduced. Kyotango is one of the most famous hidden "rice-growing areas" in Japan where the myth as a birthplace of rice cultivation in Japan also remains. Especially, Ayabe is the best place for growing tasty rice because it is surrounded by old countryside landscapes and beautiful woodlands, and blessed with abundant water nurtured by the village of water source, clear air, and fertile soil and a temperature difference between morning and evening unique to a hilly and mountainous area. And the best of all is warm personality of people in Ayabe. They are not showy but reserved, and hate standing out. But humane and patient. Since such farmers in Ayabe grow rice with a special care, the rice in Ayabe can be the second to none. Proving that, the Koshihikari grown by "Agri-Tech Ikaru," the agricultural corporation in Ayabe, received Grand Gold Medal in "Premium Rice Contest in Kyoto" held by Kyoto for the first time for branding high-quality prefecture-produced rice.
Why was omusubi
chosen?
Tracing history, it dates back to the Yayoi era. In modern times, omusubi with various ingredients line up in supermarkets and convenience stores. Isn't "omusubi" the "soul food" loved by Japanese people? An once-in-a-lifetime story is created by mixing various factors such as rice, ingredients, and the way of shaping omusubi, as well as places to eat, landscapes, faces of persons having a meal together. Anytime, anywhere, with anyone. Omusubi is deep just because it is simple. Please enjoy it in the hidden rice-growing area, Ayabe as "Seaside Kyoto."